CTP Fees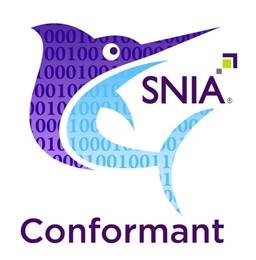 SMI-S and Swordfish Conformance Annual Fees
The conformance tests are available for use on an annual basis for the time period of December 1st of any given year through November 30th of the subsequent year. Benefits for tests that pass include:
Certificate of Conformance
Listing of Relevant Infomation on SNIA Web Site
Contact the SNIA-CTP Program Office at snia-ctp-admin@snia.org if you are interested in testing or have questions about testing.
Please note that the SNIA has the right to change pricing at any time.
A Conformance Testing Program Subscriber is any company in the business of manufacturing, licensing, servicing, consulting, designing, researching/publishing, using or selling software, specifications, architecture, hardware or services related to storage or storage networking systems or technologies that pays the appropriate subscription fee. There are six types of CTP subscriptions:

Annual Fee

December 1 through November 30

Swordfish CTP Subscriber

A business that is a SNIA member and wants to officially validate products that conform to Swordfish 1.1 or above.

$5,000 US

Swordfish CTP Subscriber (Non-SNIA Member)

A business that is not a SNIA member and wants to officially validate products that conform to Swordfish 1.1 or above.

$10,000 US

SMI-S CTP Subscriber

A business that is a SNIA member and wants to officially validate products that conform to SMI-S 1.6.1 or SMI-S 1.8.0 or both.

$15,000 US

SMI-S CTP Subscriber (Non-SNIA Member)

A business that is not a SNIA member and wants to officially validate products that conform to SMI-S 1.6.1 or SMI-S 1.8.0 or both.

$25,000 US

SMI-S CTP Maintenance Subscriber

Only for businesses with an existing conformant 1.6.1 or 1.8.0 Provider that want to add one or more new products under the same conformant Provider.

$7,500 US