Education Sources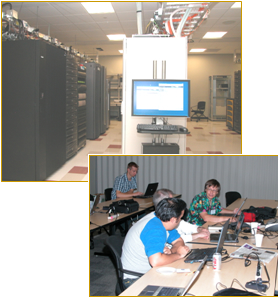 For storage professionals, achieving industry-recognized certification provides validation of their understanding of storage technology and solutions. SNIA certification represents a unique opportunity for you to validate your working knowledge of storage and demonstrate your generic understanding of the underlying technology. You can complement these vendor neutral skills with product specific certifications and be recognised by the industry as a SNIA expert.
For a listing of reading study guides and Tutorials, please visit here.
For a listing of recommended reading, please visit here.
EXAM DESCRIPTIONS

Storage Networking Foundations

This exam has been carefully constructed to test the student's overall knowledge and technical skills to work as a team member to implement storage network solutions. This involves understanding of storage networking concepts, ability to explain and recognize key storage networking components and technologies, familiarity with cross-industry, standard configuration tools, ability to do simple storage network backups, recoveries and business continuance.

Storage Advanced

This exam has been designed to test that the student has important knowledge, skills and abilities necessary to design, plan, and architect a storage infrastructure of storage stransport, back-end storage targets, and apply best practices within an efficient total cost of ownership.

Storage Networking Management & Administration

This exam is designed to validate a comprehensive knowledge of the processes, technologies, and solutions dealt with in day-to-day management and administration of storage networks. This does not cover basic concepts and technologies.

Storage Networking Assessment Planning & Design

This exam is designed for Storage Professionals looking for an in-depth technical assessment of Storage Network solutions and technologies. The Assessment, Planning and Design exam challenges delegates skills to perform detailed assessments and align to the development of a service catalogue. In addition, students need to understand the capabilities and limitations of existing protocols and infrastructures before designing complex storage network solutions.