SNIA Annual Members' Symposium
Monday, January 20 – Friday, January 24, 2020
Santa Clara, CA
Don't miss the SNIA Annual Members' Symposium where you and your colleagues can join together for networking, working group meetings, informative keynote sessions, and other unique programs designed for SNIA members. There is no cost to attend.
Registration Information
Registration for the Symposium is complimentary. Registration will open soon. 
If you wish to register for the Persistent Memory Summit on Thursday, January 23rd, separate registration is required. Please click here to register for the Summit.
Hotel Information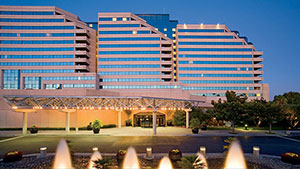 The Hyatt Regency Santa Clara
5101 Great America Parkway
Santa Clara, CA 95054
To reserve accommodations at the Hyatt, Click here
SNIA 2020 Annual Members' Symposium Agenda
2020 Members' Symposium Agenda will be posted soon.