SNIA Annual Members' Symposium
Monday, January 20 – Friday, January 24, 2020
Santa Clara, CA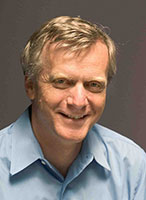 Don't miss the SNIA Annual Members' Symposium where you and your colleagues can join together for networking, working group meetings, informative keynote sessions, and other unique programs designed for SNIA members. There is no cost to attend.
The 2020 SNIA Persistent Memory Summit is again co-located with the SNIA Annual Members Symposium on January 23, 2020 at the Hyatt Regency Santa Clara.  
SNIA is pleased to announce that the keynote speaker for the 2020 Persistent Memory Summit and Annual Members Symposium will be Andy Bechtolsheim, Chief Development Officer and Co-Founder of Arista Networks. Andy was a Founder and Chief System Architect at Sun Microsystems, where most recently he was responsible for industry standard server architecture.  
Registration Information
Online registration is closed. Please register onsite. Registration for the Symposium is complimentary.
If you wish to register for the Persistent Memory Summit on Thursday, January 23rd, separate registration is required. Please click here to register for the Summit.
Hotel Information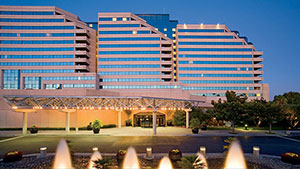 The Hyatt Regency Santa Clara
5101 Great America Parkway
Santa Clara, CA 95054
To reserve accommodations at the Hyatt, Click here
SNIA 2020 Annual Members' Symposium Agenda
* NOTE: Agenda sessions, times and room assignments subject to change.
Monday January 20, 2020 Meetings

7:45 AM- 8:30 AM
Symposium Continental Breakfast and Networking
Magnolia
7:45 AM - 5:00 PM
Registration
Magnolia Foyer
8:30 AM - 12:00 PM
Cloud Storage TWG
Mendocino
8:30 AM - 12:00 PM
Workload TWG
Napa I
10:30 AM - 10:45 AM
Refreshments available (session breaks as determined by Chairs)
Magnolia
12:00 PM - 1:00 PM
Lunch provided by SNIA
Magnolia
1:00 PM - 3:00 PM
Cloud Storage Technologies Initative (CSTI)
Mendocino
1:00 PM - 5:00 PM
Object Drive TWG
Magnolia
1:00 PM - 5:00 PM
Solid State Storage System (S4) TWG
Napa I
1:00 PM - 5:00 PM
Storage Management Initiative (SMI)
Napa III

Tuesday January 21, 2020 Meetings

7:45 AM - 8:30 AM
Symposium Continental Breakfast and Networking
Magnolia
7:45 AM - 6:00 PM
Registration
Magnolia Foyer
8:30 AM - 12:00 PM
Solid State Storage (SSS) TWG
Napa I
8:30 AM - 5:00 PM
Computational Storage TWG
Magnolia
8:30 AM - 5:00 PM
Scalable Storage Management (SSM) TWG
Napa III
10:30 AM - 10:45 AM
Refreshments available (session breaks as determined by Chairs)
Magnolia
12:00 PM - 1:00 PM
Lunch provided by SNIA
Cypress
1:00 PM - 5:00 PM
Green Storage TWG
Napa I
3:00 PM - 5:00 PM
Networking Storage Forum (NSF)
Mendocino
2:30 PM - 3:30 PM
Refreshments available (session breaks as determined by Chairs)
Magnolia
5:30 PM - 7:00 PM
BoF: Persistent Memory and Computational Storage
Magnolia
7:00 PM - 8:00 PM
BoF: Blockchain and Proof of Capacity
Magnolia
7:00 PM - 8:00 PM
BoF: DNA Storage
Mendocino

Wednesday January 22, 2020 Meetings

7:45 AM - 8:30 AM
Symposium Continental Breakfast and Networking
Magnolia
7:45 AM - 5:00 PM
Registration
Magnolia Foyer
8:30 AM - 12:00 PM
NVM Programming TWG
Napa I
8:30 AM - 12:00 PM
SNIA Emerald Industry Stakeholder Meeting
Magnolia
8:30 AM - 5:00 PM
Scalable Storage Management (SSM) TWG
Napa III
8:30 AM - 12:00 PM
Solid State Storage Initiative (SSSI)
Mendocino
10:30 AM - 10:45 AM
Refreshments available (session breaks as determined by Chairs)
Magnolia
12:00 PM - 1:00 PM
Lunch provided by SNIA
Cypress
1:00 PM - 5:00 PM
Green Storage TWG
Magnolia
1:00 PM - 5:00 PM
Hackathon: Building Persistent Memory Applications Workshop
Napa I & II
1:00 PM - 5:00 PM
SNIA Marketing Operations
Mendocino
2:30 PM - 3:30 PM
Refreshments available (session breaks as determined by Chairs)
Magnolia
5:30 PM - 7:00 PM
SNIA Membership Recognition Awards and Reception
Cypress
7:00 PM - 8:00 PM
BoF: Emerging issues in Storage Security and Data Privacy
Magnolia

Thursday January 23, 2020 Meetings

7:45 AM - 8:30 AM
Continental Breakfast
Magnolia
7:45 AM - 5:00 PM
Registration
Mezzanine
8:30 AM - 9:00 AM
Opening Remarks and State of the Union Persistent Memory
Jim Pappas, SNIA Board of Directors, Director of Technology Initiatives, Data Center Group, Intel Corporation
Santa Clara Ballroom
9:00 AM - 9:30 AM
Symposium and Summit Keynote:
Andy Bechtolsheim, Chief Development Officer and Co-Founder, Arista Networks
Santa Clara Ballroom
9:30 AM - 9:35 AM
Symposium Attendees Leave Summit for Sessions
 
9:35 AM - 12:00 PM
Green Storage TWG
Magnolia
9:35 AM - 12:00 PM
SFF TA TWG
Mendocino
9:35 AM - 5:00 PM
Scalable Storage Management (SSM) TWG
Napa III
10:30AM - 10:45 AM
Refreshments available (session breaks as determined by Chairs)
Mezzanine
12:00 PM - 1:00 PM
Lunch provided by SNIA
Mezzanine
1:00 PM - 5:00 PM
Data Protection & Privacy Committee (DPPC)
Mendocino
2:30 PM - 3:30 PM
Refreshments available (session breaks as determined by Chairs)
Mezzanine

Friday January 24, 2020 Meetings

7:45 AM - 8:30 AM
Continental Breakfast
 
8:00 AM - 1:00 PM
SNIA Board of Directors
Magnolia