SSSI News Archive
August 6, 2014 - SNIA NVM Programming Model Selected by Flash Memory Summit as a 2014 Best of Show Award Winner, recognized as the Most Innovative Flash Memory Enterprise Business Application.
July 24, 2014 - New Solid State Programs Featured at Flash Memory Summit 2014. Non-Volatile NVDIMM SIG officially joined the SNIA Solid State Storage Initiative, demonstrating latest NVDIMM solutions in the booth, at a Hands-On Lab, and in educational conference sessions. A FMS Software Forum featured presentations on the NVM Programming Model. Details at the Flash Memory Summit website.
October 14, 2013 - SSSI Brings Six New and Improved Programs to Enhance SSD Understanding, including launch of the SSD Features Rating Project to better understand what users expect of SSDs and programming models to enable software to take advantage of NVM features
August 19, 2013 - At Flash Memory Summit 2013, SSSI released two new white papers on SSD Performance and PCIe 101, and two user guides on the PTS Test Specification and the Workload I/O Capture Program. Download them HERE.
June 10, 2013 - Watch the latest SSSI webcast - How Many IOPS is Enough? which features the SSSI WIOCP project, on the SNIA Brighttalk Channel.
May 29, 2013 - New Version Enterprise SSD Performance Test Specification Released by SNIA Solid State Storage Initiative.  Also included in the release is information on the updated Reference Test Platform, and a SNIA endorsed SSD Testing Service
January 4, 2013 - The SSSI showcases new technical and educational work at the Storage Visions 2013 Conference.
July 18, 2012 - SNIA Announces Non-Volatile Memory (NVM) Programming Work Group to accelerate availability of software-enabling NVM hardware.
June 26, 2012 - A revised Client SSS Performance Test Specification (PTS-Client 1.1) which adds a new write saturation test and refines existing tests is released.
December 6, 2011 - Watch the latest SSSI webcast - Solid State Storage Adoption and Use - a Glimpse into the IT Professional Mind, in SNIA Brighttalk Channel, now on demand!
November 29, 2011 -Watch Solid Security - the Rise of Self-Encrypted Drives on SNIA Brighttalk Channel, realtime at 11:00 am PT/2:00 pm ET or on demand anytime after the live webcast!
August 11, 2011 - SSS Performance Test Specification wins award for Most Innovative Enterprise Business Application at Flash Memory Summit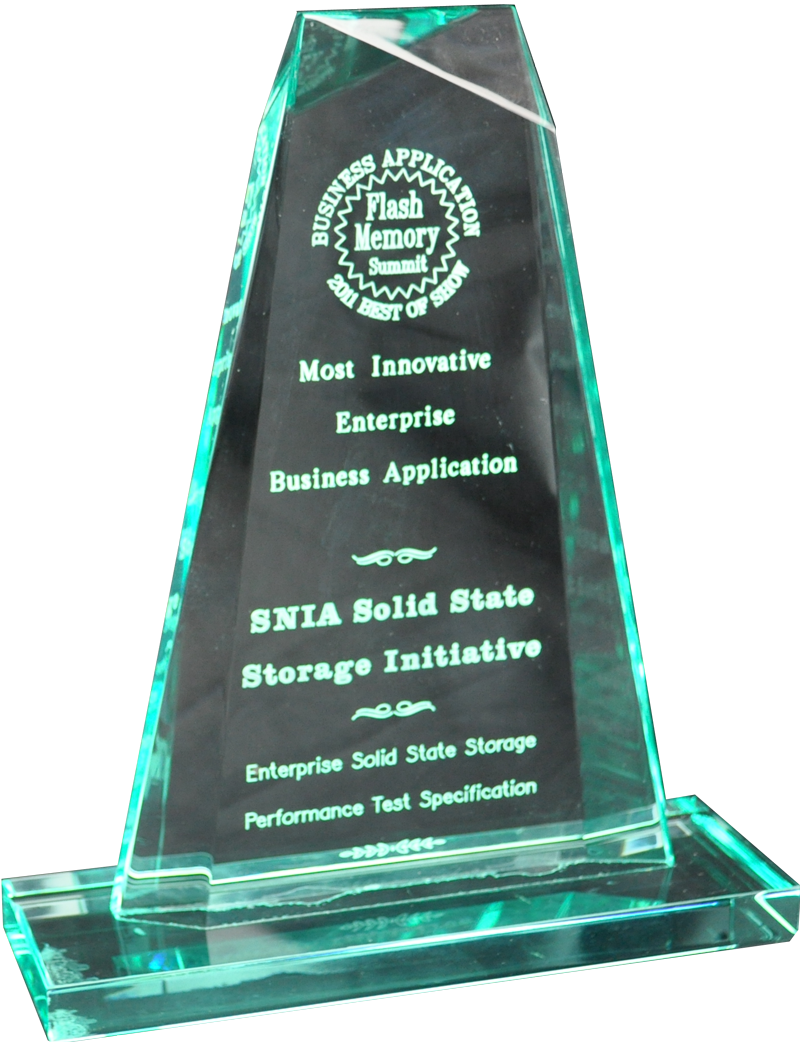 May 26, 2011 - Enterprise SSS Performance Test Specification released
December 10, 2010 - SNIA SSSI is Developing Enterprise and Client SSS Performance Test Specifications
Storage Networking World
October 12-15, 2009
Phoenix, AZ
Flash Memory Summit
August 11-13, 2009
Santa Clara, Calif.
Storage Networking World (SNW) Spring
April 6-9, 2009
Orlando, Fla.
SSSI materials from SNW Spring are available for download:
SNIA 2009 Winter Symposium
January 20, 2009 - January 23, 2009
San Jose, Calif.
Storage Visions 2009
January 6-7, 2009
Las Vegas, Nevada
As a sponsor of Storage Visions 2009, the SSSI participated fully in this important event. View video of the conference sessions online.