PCIe SSD Committee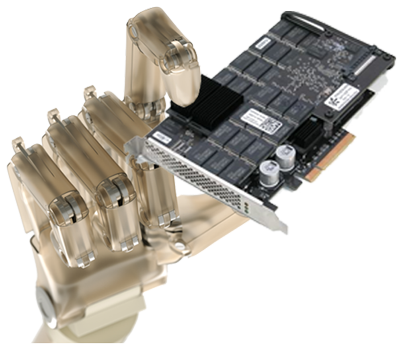 Charter
Provide guidance to the marketplace on PCIe SSDs.  This can take the form of educational materials, best practices documents and SNIA standards.
Coordinate with other industry organizations involved in PCIe SSD-related activities.  Stay consistent with the messaging developed by these organizations and do not reinvent materials, when such materials already exist and are accessible.
Presentations
Slides from October 13, 2014; NVDIMM presentation  
SanDisk on ULLtraDIMM - June 9, 2014 call 
Micron on M.2 - May 12, 2014 call
Diablo Technologies - March 10, 2014 call
Slides from December 9, 2013 call
Slides from November 11, 2013 call
Slides from October 14, 2013 call
Slides from PCIe SSD Reception at Flash Memory Summit 2012
Press
Storage Industry Takes Steps to Avoid PCIe SSD Fragmentation
For more information on SSDs and SSD performance, visit the
SSSI Education
page.