XAM Knowledge Center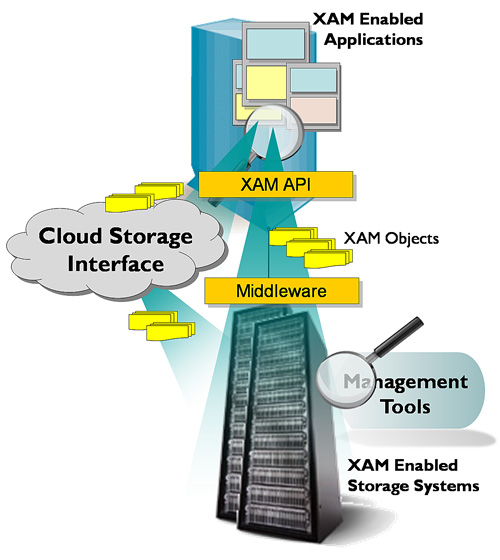 The Knowledge Center provides access to Developer Resources, XAM Solutions, Publications, and Educational Tutorials on XAM and XAM implementation.
Presentations on XAM have been delivered world-wide in many venues.
Download papers on XAM ranging from discussing its value proposition to storage and application developers to explaining the specification.
Understand how XAM provides benefits and value to vertical application areas such as eDiscovery and litigation support, medical and health care records, digital libraries, long-term retention and preservation repositories
Gain access to the key XAM documents and development resources you need if you are going to develop around XAM
Educational tutorials presented at Storage Networking World over the past few years
Join in the discussion around implementation of XAM and gain access to peer developer experience and SNIA experts