SNIA Persistent Memory + Computational Storage Summit

SNIA's 9th annual Summit delivers a new name and an expanded focus - Persistent Memory + Computational Storage - from the data center to the edge.  With great new topics, the Summit moves to a two-day virtual platform April 21-22, 2021. 
But even in a unique 2021, much remains the same. You can count on leading technology experts discussing real world applications and use cases, providing insights on technology trends and futures, and networking with you in "live via the internet" panels and Birds-of-a-Feather sessions. Scroll down for the complete agenda.  Developers can also join an expanded Persistent Memory Workshop and Hackathon with access to new cloud-based PM systems for more learning opportunities.  Check out our Summit Infographic for details on the event and sponsorship opportunities to reach a worldwide audience that counts on the vendor-neutral technology focus of SNIA events.

Already registered for the Summit?  You will receive your platform login credentials by April 20, 2021.  If you do not receive them by the morning of the event, contact pmsummit-reg@snia.org.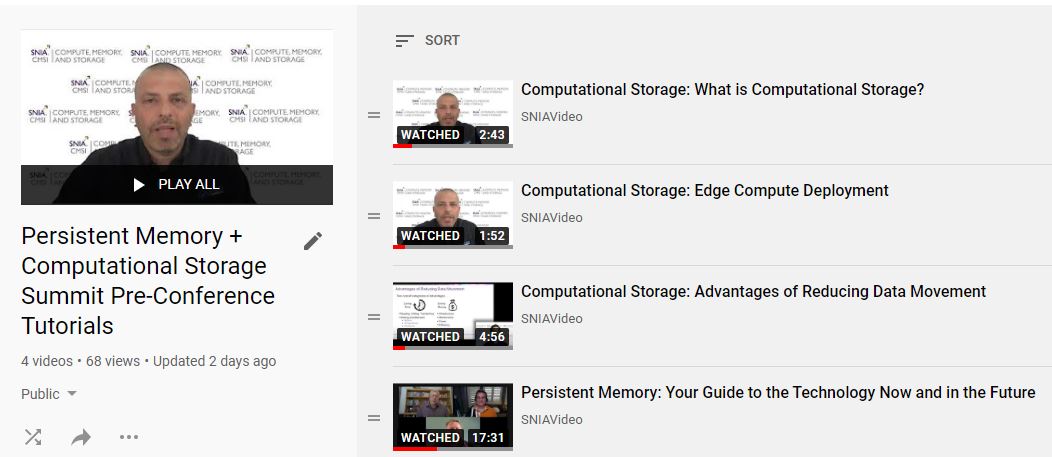 And get ready for the 2021 event by checking out our free, pre-conference video tutorials on computational storage and persistent memory.  In only 30 minutes you can get the basics to prepare for great conversations with our Summit expert speakers.
Interested in learning more about SNIA activities in these technology areas?  Check out our Persistent Memory, Computational Storage, and Compute, Memory & Storage Initiative pages for details.
Never attended a SNIA Summit?  Experience speakers and content via a recording of the Live Stream of last year's Persistent Memory Summit below.  
2020 Persistent Memory Summit Live Stream
2021 Persistent Memory + Computational Storage Summit Agenda 
All times are Pacific Daylight Time (PDT)
Wednesday, April 21, 2021

9:00 a.m.- 9:30 a.m.

Opening Remarks and State of the Union
Jim Pappas, SNIA Board of Directors, Director of Technology Initiatives, Intel Corporation

9:30 a.m. - 10:00 a.m.

Future of Persistent Memory, DRAM, and SSD Form Factors Aligned with New System Architectures
Arthur Sainio, Director, Product Marketing, SMART Modular Technologies

10:05 a.m. - 10:35 a.m.
The Persistent Memory Connection - How to Attach PM in Computing Systems?
Jonathan Hinkle, Executive Director and Distinguished Researcher, Systems Architecture, Lenovo
10:40 a.m. - 11:10 a.m.

NVMe Computational Storage: A New Hope for Accelerators and DPUs
Stephen Bates, Chief Technology Officer, Eideticom

11:15 a.m. - 11:45 a.m.

Dynamic Trends in Non-Volatile Memory Technologies
Tom Coughlin, President, Coughlin Associates and Jim Handy, General Director, Objective Analysis

11:45 a.m. - 12:30 p.m

What Does the Future Hold for Persistent Memory? A Panel Discussion
Moderated by Dave Eggleston, Principal, Intuitive Cognition Consulting  

12:35 p.m. - 1:05 p.m.
CXL 2.0 - Architecture and Benefits for Computational Storage
David Wang, Director, Memory Product Planning, Samsung Semiconductor
1:10 p.m. - 1:40 p.m.
Security in Computational Storage Drives 
David McIntyre, Sr. Product Planning Manager, Samsung
1:45 p.m. - 2:15 p.m.
The Challenges of Measuring Persistent Memory Performance
Eduardo Berrocal, Sr. Software Engineer, Intel Corporation and Keith Orsak, Master Technologist, Hewlett Packard Enterprise
1:45 p.m. - 2:45 p.m.
Benefits of Computation in CSD, CSA, CSP 
A Panel Discussion moderated by Mike Heumann, Managing Partner, G2M Communications
2:20 p.m. - 2:55 p.m.

How Computational Storage Can Become a new Standard for Cloud Architectures
Jerome Gaysse, Senior Technology and Marketing Analyst, Silinnov Consulting

2:50 p.m. - 3:00 p.m.
Recap of Day and Closing Remarks
Tom Coughlin, President, Coughlin Associates and Jim Handy, General Director, Objective Analysis
3:00 p.m. - 4:00 p.m.
Birds-of-a-Feather - Computational Storage
SNIA Computational Storage TWG and SIG Members
4:00 p.m. - 5:30 p.m.

Networking Reception 
All attendees

Thursday, April 22, 2021

9:00 a.m. - 9:30 a.m.
State of the Computational Storage Market - A Supplier's View
Scott Shadley, Co-Chair, SNIA Computational Storage TWG, VP Marketing, NGD Systems
9:30 a.m. - 10:00 a.m.
Four Top Use Cases for Big Memory Today and Tomorrow
Dr. Charles Fan, CEO and Founder, MemVerge
10:05 a.m. - 10:35 a.m.

Practical Computational Storage:  Performance, Value, and Limitations
Bradley Settlemyer, Sr. Scientist, Los Alamos National Laboratory

10:40 a.m. - 11:10 a.m.
Persistent Memory in CXL
Andy Rudoff, Member,, CXL and Persistent Memory SW Architect, Intel Corporation
11:15 a.m. - 11:45 a.m.
Why Distributed AI Needs Computational Storage
Michael Kagan, CTO, NVIDIA
11:45 a.m. - 12:30 p.m.

Present and Future Uses for Computational Storage and Persistent Memory: A Panel Discussion
Moderated by Dave Eggleston, Principal, Intuitive Cognition Consulting 

12:35 p.m. - 1:05 p.m.
Beyond Zoned Named Spaces - What Do Applications Want?
Chun Liu, Chief Architect, Futurewei Technologies
1:10 p.m. - 1:40 p.m.

A New Path to Better Data Movement within System Memory, Computational Memory with SDXI
Shyam Iyer, Chair, SNIA SDXI Technical Work Group; Distinguished Engineer, Dell

1:45 p.m. - 2:45 p.m.
Security Impacts to a Changing Storage Ecosystem
A Panel Discussion Moderated by Jason Molgaard, Arm
1:45 p.m. - 2:45 p.m.
CXL: Expanding the Memory Ecosystem
A Panel Discussion Moderated by Tom Coughlin, Coughlin Associates
2:50 p.m. - 3:00 p.m.
Recap of Day and Closing Remarks
2021 Persistent Memory + Computational Storage Summit Sponsors
 
Summit Underwriter
Platinum Sponsors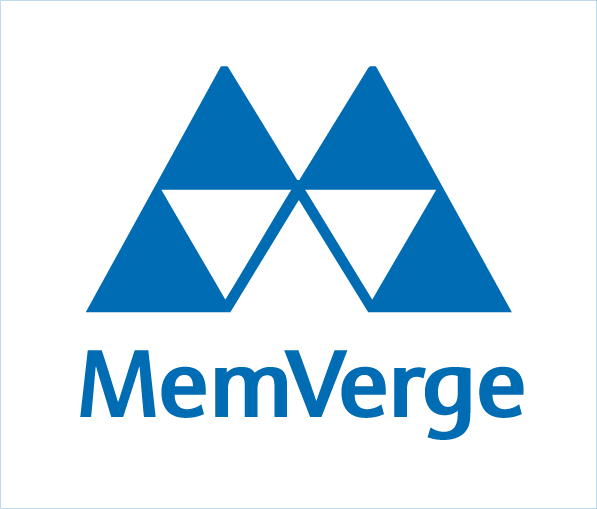 Gold Sponsors

Silver Sponsors