Persistent Memory Summit 2020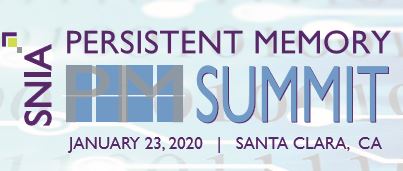 Did not attend the 2020 PM Summit?  Watch the live stream on the "screen" below.  Presentations now available for download in the SNIA Educational Library, and stay tuned for the indivdual presentations to be posted.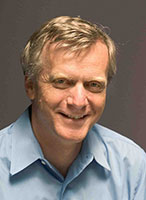 Thanks to all who attended in person and online at the 2020 SNIA Persistent Memory Summit, again co-located with the SNIA Annual Members Symposium on January 23, 2020 at the Hyatt Regency Santa Clara.  
SNIA welcomed Andy Bechtolsheim as the keynote speaker for the 2020 Persistent Memory Summit and Symposium.  Andy is Chief Development Officer and Co-Founder of Arista Networks. Andy was a Founder and Chief System Architect at Sun Microsystems, where most recently he was responsible for industry standard server architecture.  Andys presentation is in the live stream below and will soon be available as a dedicated video.
The Summit also includes sessions on emerging medias, interconnects, applications,  why companies are excited about working with PM, and how PM is changing the infrastructure for cloud, orchestration, micro services, and serverless environments.
The Persistent Memory Summit 2020 will also include an expanded Persistent Memory Hackathon
.
Based on feedback from hundreds of attendees at Persistent Memory Hackathons in San Diego, Santa Clara, and Xian China, you won't want to miss an expanded Hackathon that provides a better understanding of the various tiers and modes of PM and what existing methods are available to access them.  Learn more and register for the January 22 Hackathon at Persistent Memory Hackathon Program.
Sponsorships are still available
Demonstration sponsorships are still avaiable for the 2020 Summit.  Reach the 400+ attendees who are committed to persistent memory advances.  Download the 2020 Persistent Memory Summit Sponsorship Brochure.
Learn more about SNIA's Persistent Memory Summit - watch the 2020 Live Stream
Watch the Live Stream of the 2020 Persistent Memory Summit below.  Follow along with the slides - download them from the SNIA Educational Library.
You can also watch individual videos of each 2019 session on the SNIA YouTube channel.  
2020 Persistent Memory Summit Live Stream
2020 Persistent Memory Summit Agenda 
Thursday, January 23, 2020

8:30 a.m.- 9:00 a.m.

Opening Remarks and State of the Union Persistent Memory
Jim Pappas, SNIA Board of Directors, Director of Technology Initiatives, Data Center Group, Intel Corporation

9:00 a.m. - 9:30 a.m.

Keynote: The Evolution of Cloud-scale Storage from iSCSI to RoCE to NVMexpress over Ethernet to NVMexpress over TCP/IP
Andy Bechtolsheim, Chief Development Officer and Co-Founder, Arista Networks

9:30 a.m. - 9:35 a.m.
Symposium Attendees Leave for Sessions
9:35 a.m. - 10:00 a.m.

The Persistent Memory Programming Model
Andy Rudoff, Member, SNIA NVM Programming Technical Work Group and Persistent Memory SW Architect, Intel Corporation

10:00 a.m. - 10:25 a.m.

PM in the Wild: VMware Experience and Future Expectations
Richard A. Brunner, Principal Engineer, CTO Server Platform Technologies, VMware

10:25 a.m. - 10:45 a.m.
Break and Demonstrations
10:45 a.m. - 11:10 a.m.
Persistent Memory Use Cases in Modern Software Architectures
Soji Denloye, Software Development Engineer, Intel Corporation
11:10 a.m. - 11:40 a.m.
Memory at Storage Scale, Storage at Memory Speed
Charles Fan, Co-Founder and CEO, MemVerge
11:40 a.m. - 12:05 p.m.
Evolution of the Persistent Memory Development Kit
Piotr Balcer, PMDK Architect, Intel Corporation
12:15 p.m. - 1:15 p.m.
Lunch and Demonstrations
1:15 p.m. - 1:40 p.m.
The Perfect Trifecta. NVMe, CXL and Persistent Memory!
Millind Mittal, Fellow, Xilinx and Scott Shadley, VP Marketing, NGD Systems
1:40 p.m. - 2:05 p.m.

Persistent Memory: Media, Attachment, and Usage
Dave Eggleston, Principal, Intuitive Cognition Consulting

2:05 p.m. - 2:30 p.m.
Providing Native Support for Byte-Addressable Persistent Memory in Golang
Pratap Subrahmanyam, Fellow, VMware
2:30 p.m. - 3:00 p.m.
Exadata with Persistent Memory: An Epic Journey
Jia Shi, Senior Director of Software Development for Exadata, Oracle Corporation
3:00 p.m. -3:20 p.m.
Break and Demonstrations
3:20 p.m. - 3:50 p.m.

Using Persistent Memory with Pelikan
Yao Yue (@thinkingfish), Software Architect, Twitter Inc.

3:50 p.m. - 4:15 p.m.
Introduction to PM Hackathons
Jim Fister, Principal, The Decision Place; Director, SNIA Persistent Memory Software Enabling
4:15 p.m. - 4:45 p.m.
Using Real World Workloads and Artificial Intelligence to Optimize NVMe SSD and PM Performance
Eden Kim, CEO, Calypso Systems and Yafei Yang, CEO, DapuStor
4:45 p.m. - 5:00 p.m.

Recap of Day and Closing Remarks
Tom Coughlin, President, Coughlin Associates and Jim Handy, General Director, Objective Analysis

until 6:30 p.m.
Reception, Networking, and Demonstrations
2020 Persistent Memory Summit Sponsors
Summit Underwriters
Platinum Sponsor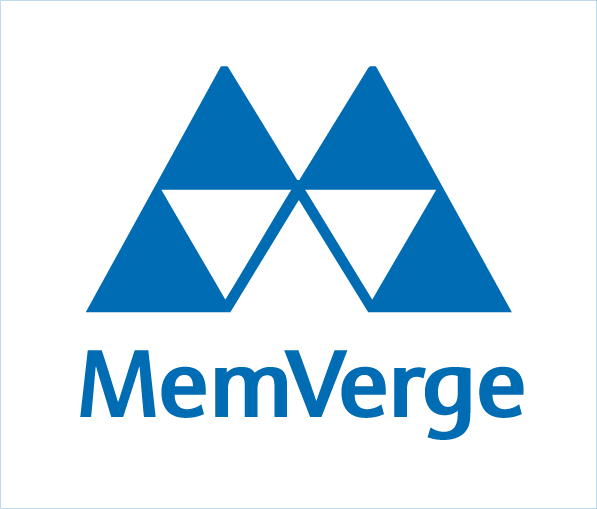 Demonstration Sponsors