Reference Real World Workloads
Recent SNIA Solid State Storage Performance Test Specifications (PTS) have enumerated standard practices for the capture, analysis and test using Real World Workloads.  The SNIA Compute, Storage & Memory Initiative (CMSI) and the Solid State Storage Technical Working Group (S3 TWG) periodically publish reference real world workloads deemed to represent common application use cases. 
The three Reference Real World Workloads are listed in Figure 9 below with individual Reference Workload IO Stream Maps in Figures 10-12.  More detailed analytics, free IO Capture tools and interactive IO Stream workload playback is available at www.testmyworkload.com.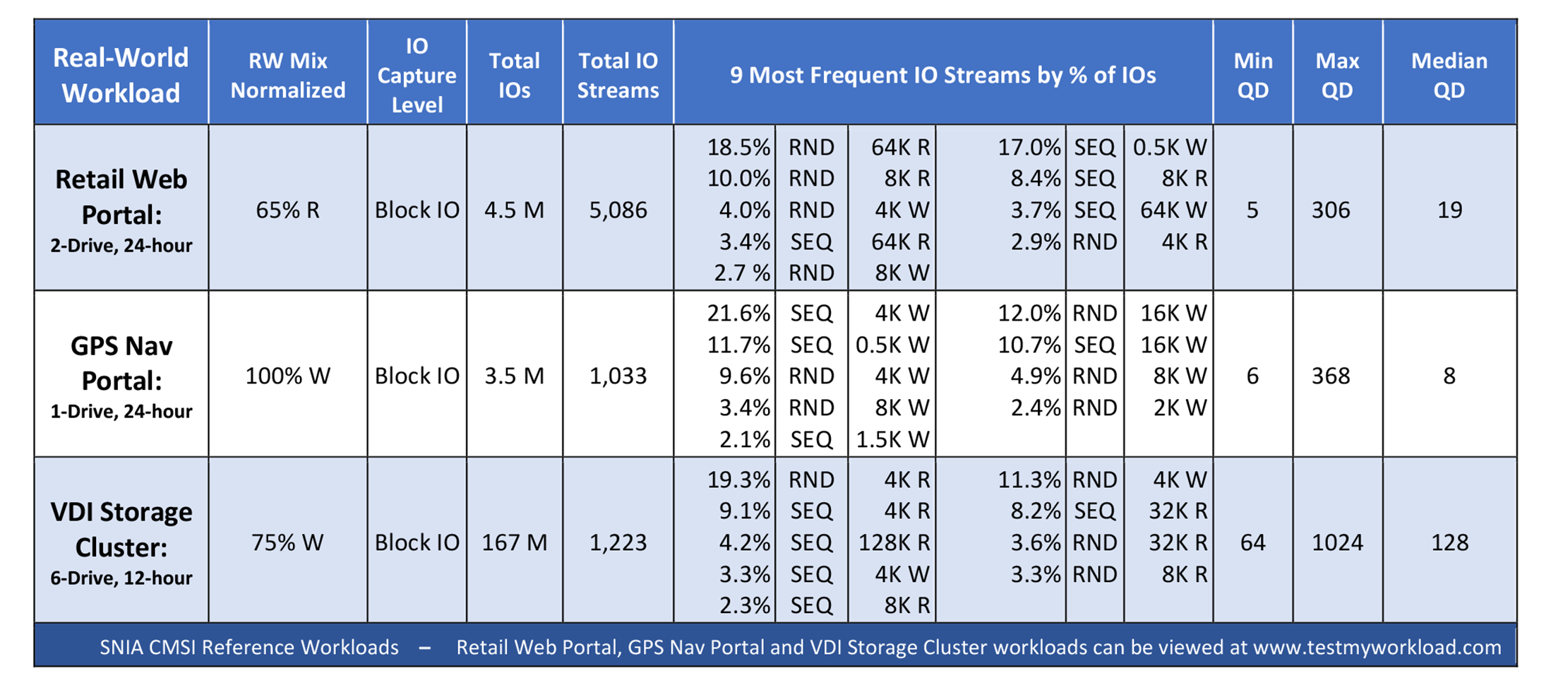 Figure 9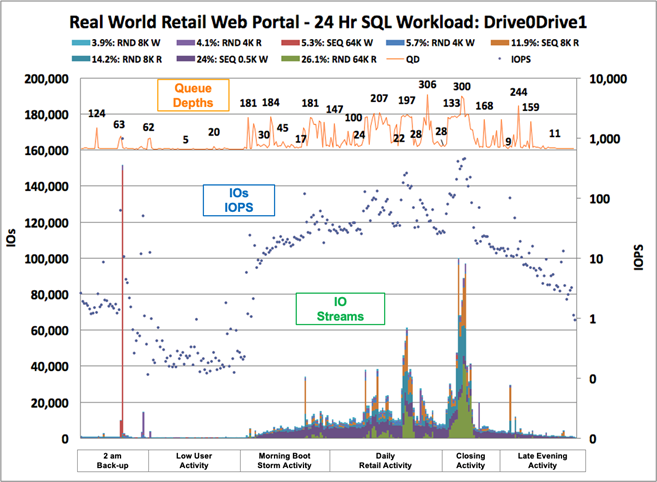 Figure 10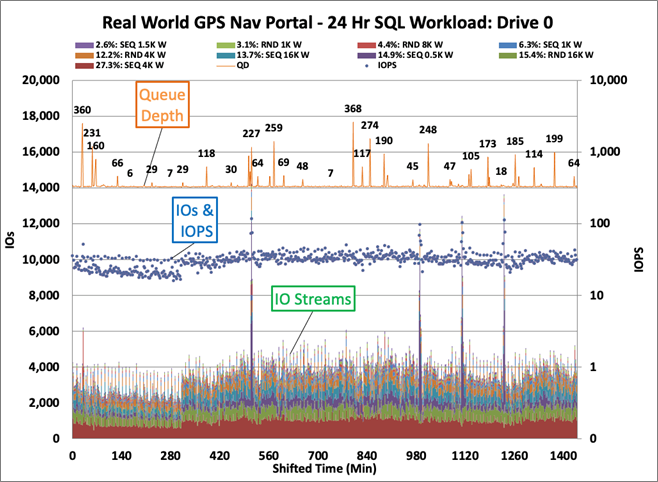 Figure 11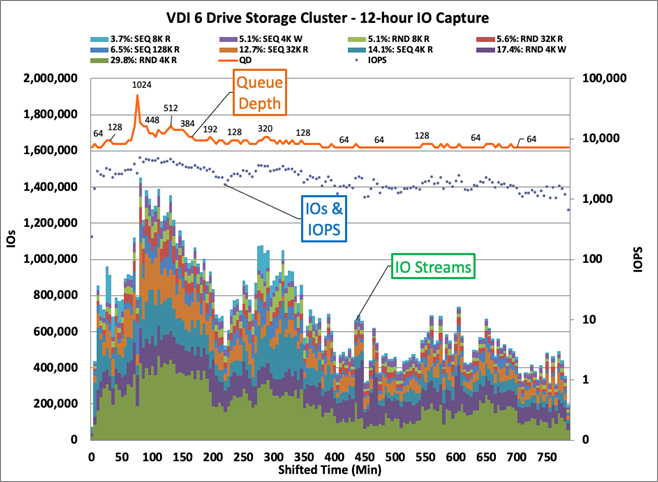 Figure 12