2011 SDC Presentations
Wednesday, January 20, 2016
San Jose, California
In 2016, the industry is seeing the delivery of the promise of the convergence of storage and memory. SNIA welcomes you to the 4th Annual NVM Summit (co-located with the SNIA Annual Members' Symposium) on January 20, 2016 at the Westin San Jose.
The 2016 NVM Summit discusses the state of persistent memory technologies, the evolution and increasing importance of the NVM Programming Model, and how an ecosystem is coming together to deliver the value of all these developments.   The agenda features speakers from leading companies discussing today's activities  and offering a perspective on the future of this exciting technology.
Registration
On-line registration for the NVM Summit is now closed. Please register onsite for this event.
Hotel Information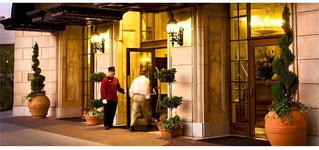 The Westin San Jose (formerly the Sainte Claire Hotel)
302 South Market Street
San Jose, CA 95113
(408) 295-2000
The Westin San Jose (formerly the Sainte Claire Hotel) is located in the heart of downtown San Jose, just off of I-680 and I-880 and only three miles from the San Jose Mineta International Airport. The Westin San Jose is centrally located to nearby attractions like the Tech Museum of Innovation, the San Jose Museum of Art, the Center for Performing Arts, and some of downtown San Jose's finest restaurants and entertainment.
Hotel Reservations
The SNIA room block at the Westin San Jose is sold out.  If you still need accommodations, please email michael.meleedy@snia.org
2016 NVM Summit Agenda
Wednesday, January 20, 2016



7:45 AM - 8:30 AM
Symposium Continental Breakfast and Networking
8:30 AM - 8:45 AM
Welcome and Opening Comments
Jim Pappas, SNIA Vice-chairman
8:45 AM – 8:55 AM
What We are Going to Accomplish Today
Jim Pappas, SNIA Vice-chairman
8:55 AM – 9:25 AM
All the Ways 3D XPoint Impacts Systems Architecture
Rick Coulson, Senior Fellow, Intel
Download Slides
Watch Video Part 1
Watch Video Part 2
9:25 AM - 9:30 AM
Symposium Attendees Leave for Sessions
9:30 AM - 10:00 AM
Rethinking Benchmarks for Non-Volatile Memory Storage Systems
Professor Ethan L. Miller, Professor of Computer Science, UCSC
Download Slides
Watch Video
10:00 AM - 10:30 AM
Memory is the New Storage: How Next Generation NVM DIMMs will Enable New Solutions That Use Memory as the High-Performance Storage Tier
Ken Gibson, NVM SW Architecture, Intel
Download Slides
Watch Video
10:30 AM - 10:45 AM
Coffee and Networking Break
10:45 AM - 11:15 AM
Future Memories and Today's Opportunities
Jim Handy, General Director, Objective Analysis
Tom Coughlin, President, Coughlin Associates
Download Slides
Watch Video
11:15 AM - 12:00 PM
NVM Futures Panel: Emerging Embedded Memory Technologies
Moderator: Matt Bryson, SVP-Research, ABR
Participants: Rajiv Ranjan, Co-founder & CTO, Avalanche; Joe O'Hare, Director Product Marketing, Everspin; David Eggleston, Vice President Embedded Memory, Global Foundaries
Download Slides
Watch Video Part 1
Watch Video Part 2
12:00 PM - 12:50 PM
Lunch
Changes Coming to Architecture with NVM
Edward Sharp, Chief Strategy and Technology, PMC-Sierra
Download Slides
Watch Video
12:50 PM - 1:20 PM
Things Are Happening in Solid State Storage!
Don Jeannette, VP Trendfocus
John Chen, VP Trendfocus
Download Slides
Watch Video Part 1
Watch Video Part 2
1:20 PM - 1:50 PM
Latency in Context: Finding Room for NVMs in the Existing Software Ecosystem
Dejan Vucinc, HGST San Jose Research Center
Download Slides
Watch Video
1:50 PM - 2:35 PM
NVDIMM Panel
Moderator: Arthur Sainio, Director Marketing, SMART Modular
Participants: Amit Golander, CTO Plexistor; Alex Fuxa, Director Engineering, HP; Marc Schneider, Sr. Product Manager, Supermicro
Download Slides
Watch Video Part 1
Watch Video Part 2
2:35 PM - 3:05 PM
Storage Class Memory Support in the Windows OS
Neal Christiansen, Principal Development Lead, Microsoft, Microsoft
Download Slides
Watch Video
3:05 PM - 3:35 PM
Persistent Memory in Linux
Jeff Moyer, Principal Software Engineer, Red Hat
Download Slides
Watch Video Part 1
Watch Video Part 2
3:35 PM - 3:50 PM
Coffee and Networking Break
3:50 PM - 4:20 PM
Microsoft SQL Hekaton – Towards Large Scale Use of PM for In-memory Databases
Cristian Diaconu, Principal Software Engineer, Microsoft
Download Slides
Watch Video
4:20 PM - 4:50 PM
Going Remote at Low Latency: A Future Networked NVM Ecosystem
Tom Talpey, Architect File Server Team, Microsoft
Download Slides
Watch Video
4:50 PM - 5:20 PM
Persistent Memory over Fabric
Kevin Deierling, VP Marketing, Mellanox
Download Slides
5:20 PM - 5:30 PM
Where Does The Industry, SNIA and the NVM Technical Work Group Go From Here?
Jim Pappas, SNIA Vice-chair
Watch Video