SNIA EMEA Homepage
Featured Video
Blogs, Webcasts & Podcasts
SNIA EMEA Events
From multi-day conferences to symposia to webcasts, SNIA develops and participates in events across the industry and around the world.
Wednesday, February 5, 2020
Certification Programs
The SNIA Storage Networking Certification Program (SNCP) provides a strong foundation of vendor-neutral, systems-level credentials that integrate with and complement individual vendor certifications.
Learn more about the program and the benefits of becoming certified.
Resources
Training and Education Sources
Testing Information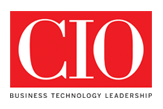 The SNIA certification program was recently ranked by CIO Magazine as a "Top 7 Storage Certification," stating that IT professionals who earn the certification "join an elite group of storage networking professionals at the top of their games."
SNIA at a Glance
Explore, discover, share, and meet other like-minded industry members. Get ahead, stay ahead, and create industry curves.

Industry leading organizations

Active contributing members

IT end users & storage pros worldwide
SNIA EMEA Voting Members
Click here for a full list of SNIA member organizations.