Storage Networking Industry Association
The SNIA is a non-profit global organization dedicated to developing standards and education programs to advance storage and information technology.
New!
SNIA Educational Library
SNIA News
Stay up to date on SNIA announcements, programs, technology news, events, education, and more. Subscribe to our monthly newsletter, SNIA Matters, and check out the latest edition here.
The SNIA Emerald™ Taxonomy used by the SNIA Emerald™ Power Efficiency Measurement Specification and the ENERGY STAR® for Data Center Storage Specification is being updated and expanded for use in future revisions of these specifications. SNIA is soliciting review and comment on changes prior to their being incorporated into these specifications. Download here.
Native NVMe-oF Drive Specification Ready for Public Review
The SNIA Object Drive TWG seeks public review of version 1.0k of the Native NVMe-oF Drive Specification which describes the features and functions of a storage device class known as Native NVMe-oF Drives. It includes a taxonomy covering the scope of involved device capabilities.
Watch SDC 2019 Presentations on SNIAVideo
Watch over 100 expert presentations from the conference on persistent memory, computational storage, cloud storage, NVMe-oF, machine learning, SMB, storage networking and more!
@SNIA
Technology Focus Areas
Our areas of focus are well-aligned with both existing and emerging technologies, and with the needs of legacy and of emerging IT infrastructures.
Learn more
Show Your Persistent Stuff – and Win!
We are announcing the availability of NVDIMM-based Persistent Memory systems for developers along with a programming challenge. Learn how you can develop and test innovative applications or tools that can utilize persistent memory at SNIA's Technology Center.SNIA SSSI Blog
SNIA Events
From multi-day conferences to symposia to webcasts, SNIA develops and participates in events across the industry and around the world.
Monday, October 21 - Wednesday, October 23, 2019
Tuesday, October 22, 2019
Thursday, October 24, 2019
Conference Call - 8:00am - 9:00am PT
Certification Programs
The SNIA Storage Networking Certification Program (SNCP) provides a strong foundation of vendor-neutral, systems-level credentials that integrate with and complement individual vendor certifications.
Learn more about the program and the benefits of becoming certified.
Resources
Training and Education Sources
Testing Information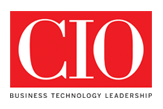 The SNIA certification program was recently ranked by CIO Magazine as a "Top 7 Storage Certification," stating that IT professionals who earn the certification "join an elite group of storage networking professionals at the top of their games."
SNIA at a Glance
Explore, discover, share, and meet other like-minded industry members. Get ahead, stay ahead, and create industry curves.

Industry leading organizations

Active contributing members

IT end users & storage pros worldwide
SNIA Voting Members
Click here for a full list of SNIA member organizations.