SNIA Swordfish™ Conformance Test Program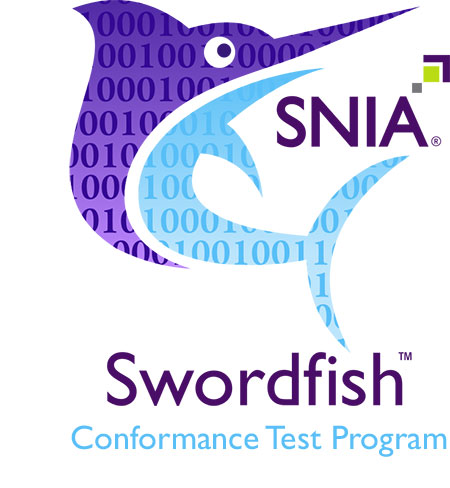 SNIA's Storage Management Initiative (SMI) Conformance Testing Programs allow manufacturers to test their products with a vendor-neutral, open source test suite to validate conformance to SNIA's storage management specifications.
The SNIA Swordfish Conformance Test Program validates that a company's products conform to a particular version of the Swordfish Scalable Storage Management API Specification for storage management using the new Swordfish CTP Test Suite.
The Swordfish CTP Test Suite is based on an open source framework.  It leverages common test tools that support the DMTF Redfish® Specification, which the Swordfish specification extends. It also contains extensions to cover storage-specific use cases and validates conformance to SNIA Swordfish profiles.  
If you're in a business that wants to officially validate products that conform to Swordfish 1.1.0 or above, join the new Swordfish CTP Program today. Early adopters will have the opportunity to help shape the Swordfish CTP. By contributing to the development of a vendor independent and industry-vetted program, you'll be one of the first to reduce integration costs with your partners and meet your customer's demand for standards-based solutions.
Learn more about becoming a member of SMI and Swordfish CTP today by emailing smimanager@snia.org.