Remembering Al Zmyslowski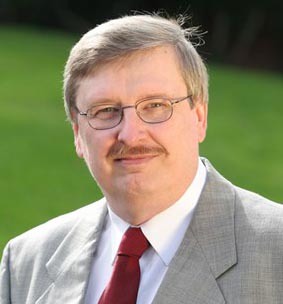 Al Zmyslowski
SNIA colleagues and friends were deeply saddened to learn of the sudden passing of fellow SNIA member Allan Zmyslowski on March 28, 2019. Known affectionately as "Al Z", he was a valued volunteer at SNIA who served on the SNIA Board of Directors for over 10 years, including roles as Treasurer and member of the Executive Committee.
Al held a Bachelor of Science in Electrical Engineering from Kettering University and a Master of Science in Electrical Engineering from the University of Michigan and was the holder of 12 patents.
Al began his engineering career at Amdahl Corporation. In the early 2000s, Al joined Fujitsu Computer Systems, later Fujitsu America, where he most recently held the position of Senior Vice President, PPG Engineering. SNIA benefited from Al's technical contributions to SNIA work, which were enhanced by his personal interest in the field of finance, leading to his service on the SNIA Board of Directors. His sound guidance and understanding of the industry were invaluable to SNIA's program and member growth over the last decade.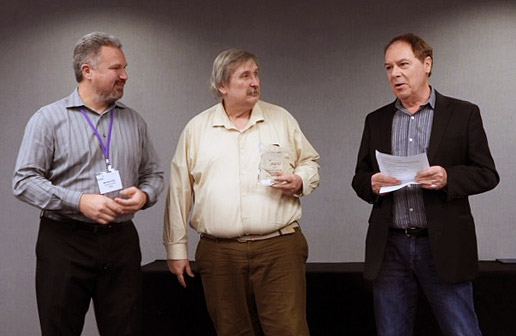 Michael Oros, Al Zmyslowski and David Dale at 2019 SNIA Annual Members Meeting
"Al Z was a good friend, a valued colleague, and a steadying influence on the SNIA Board of Directors," said David Dale, SNIA Chairman. "He could always be relied on to bring clarity to any discussion and offer a balanced opinion that enabled individuals with diverse views to move forward together. Losing him is like losing a much-loved member of the family.  He will be fondly remembered for a long time."
SNIA most recently recognized Al Zmyslowski as the "Unsung Hero Honoree" at the 2019 SNIA Annual Members meeting. The nomination criteria rings especially true: "An individual who continually worked tirelessly under the radar expecting no accolades or attention but who in fact probably deserves more than the rest".  We will miss you, Al Z.