What Is Computational Storage?
Computational Storage is defined as architectures that provide Computational Storage Services coupled to storage, offloading host processing, or reducing data movement.  A Computational Storage Service (CSS) is a data service or information service that performs computation on data where the service and data are associated with a storage device.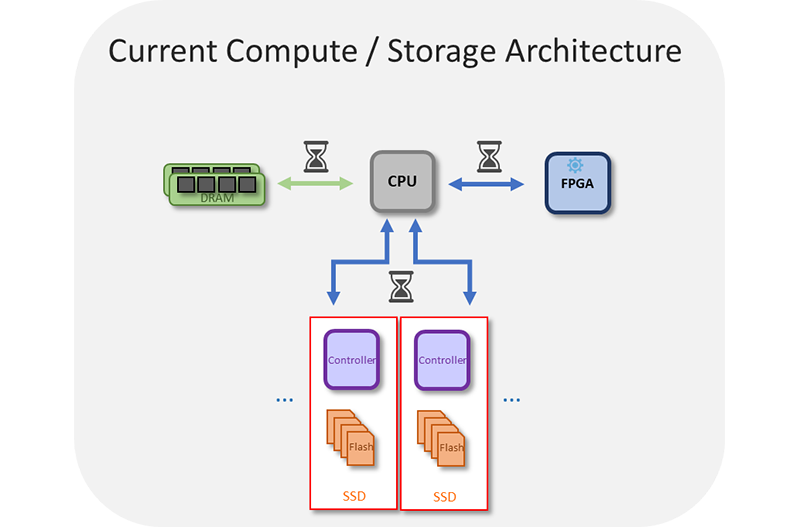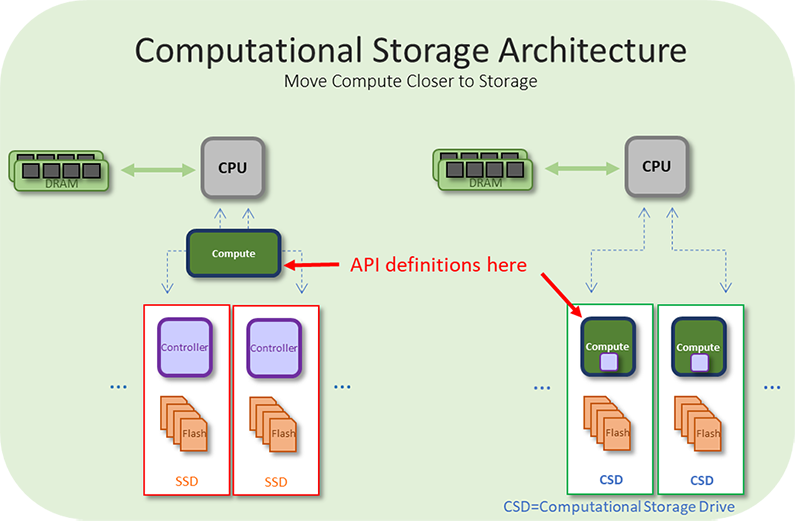 Computational Storage architectures enable improvements in application performance and/or infrastructure efficiency through the integration of compute resources: directly with storage, near the storage or between the host and the storage.   These compute resources are outside of the traditional compute and memory architecture.
The goal of these architectures is to: enable parallel computation; reduce I/O traffic; and/or to alleviate other constraints on existing compute, memory, storage, and I/O.
The SNIA Physical Storage Technology Focus Area includes information on Computational Storage Technical Work Group activities.  SNIA's Educational Library includes the SNIA Dictionary, webcasts, videos, and presentations on Computational Storage. 
Learn more about Computational Storage in our Educational Library
---
Learn more about fundamental storage networking topics: