Non-Volatile Memory (NVM) Summit 2014
The Future of Computing – The Convergence of Memory and Storage through Non-Volatile Memory (NVM)
This Summit took place on January 28, 2014. Thank you to those who attended the Summit and made it a sucess.
Summit Presentations Now Available for Download
Download all of the audio presentations (.zip) (214 MB)
Download all of the presentation slides (.zip) (19.3 MB)
See the agenda below for links to the PDF and audio files for the presentations that were delivered at the NVM Summit.
Hotel Information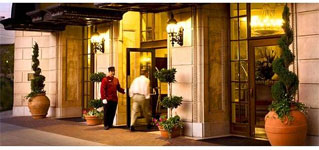 Sainte Claire Hotel
302 South Market Street
San Jose, CA 95113
408-295-2000
2014 Storage Industry Summit (NVM) Agenda


7:45 AM - 8:30 AM
Continental Breakfast
8:30 AM - 8:45 AM
Symposium and Summit Welcome and Kick-off: (PDF, Audio)
Wayne Adams, SNIA Chairman Emeritus
8:45 AM - 9:15 AM
Symposium and Summit Keynote Part 1: Why is SSS Crucial to the Data Center? (PDF, Audio)
Jim Handy, Analyst, Objective Analysis
9:15 AM - 9:20 AM
Brief Break for Transition to Symposium Sessions
9:20 AM - 9:45 AM
Symposium and Summit Keynote Part 2: Why Hybrid Storage Strategies Give the Best Bang for the Buck (PDF, Audio)
Tom Coughlin, Founder, Coughlin Associates
Jim Handy, Analyst, Objective Analysis
9:45 AM - 10:15 AM
Trends in HW and SW That Will Create Disruption Beyond PCI and Flash (PDF, Audio)
Doug Voigt, Distinguished Technologist in Storage, HP
10:15 AM - 10:30 AM
Break
10:30 AM - 11:00 AM
Industry Analyst (PDF, Audio)
Matt Bryson, ABR Investment Strategy, LLC, SVP-Research
John Chen, Vice President, TrendFocus
Persistent Memory Software Track
11:00 AM - 11:30 AM
Overview of the NVM Programming Model (PDF, Audio)
Andy Rudoff, Senior Software Engineer, Intel
11:30 AM - 12:00 PM
Killer Apps that Benefit from SSS (PDF, Audio)
Garret Swart, Database Architect, Oracle
12:00 PM - 12:45 PM
Lunch
Jay Kidd, CTO, NetApp (PDF, Audio)
12:45 PM - 1:15 PM
State of Persistent Memory in Linux (PDF, Audio)
Jeff Moyer, Principal Software Engineer, Red Hat


Persistent Memory Server Track
1:15 PM - 1:45 PM
PCIe NVM in Servers (PDF, Audio)
Nisha Talagala, Fusion-IO
1:45 PM - 2:15 PM
System Validation and Design Consideration with NVM (PDF, Audio)
Vik Malyala, Sr. Director of Technical Marketing, Supermicro
2:15 PM - 2:45 PM
OS Vendors: What NVM Means to Them (PDF, Audio)
Jim Pinkerton, Lead Partner Architect, Microsoft
2:45 PM - 3:00 PM
Break
3:00 PM - 3:45 PM
Memory Bus Devices - Competing Technologies for the Same Real Estate (PDF, Audio)
Adrian Proctor, VP Marketing, Viking Technology
Jeff Chang, Vice President, Marketing & Business Development, AgigA Tech
Esther Spanjer, Director, Marketing Management, SanDisk
Frank Ross, Micron
Persistent Memory Storage Track
3:45 PM - 4:15 PM
PM and PCIe SSDs in Storage Devices (PDF, Audio)
Bob Beauchamp, Distinguished Engineer and Director Hardware Technology and Architecture, EMC
4:15 PM - 4:45 PM
NVDIMMs Overview and Application in the Megacloud and Enterprise Data Centers (PDF, Audio)
Adrian Proctor, VP Marketing, Viking Technology
Nigel Alvares, Senior Director of Marketing, Inphi
Panel
4:45 PM - 5:45 PM
Panel Topic: PCIe Edge Cards, NVDIMM, SAS/SATA and SATA Express (PDF, Audio)
Moderator: Eden Kim, CEO, Calypso
Panelists: David Ridgeway, Director, Product Managment, Fusion-IO
Marty Czekalski, Sr. Staff Program Mgr, Seagate
Jim Pappas, Director of Technology Initiatives, Data Center Group, Intel
Chuck Paridon, Performance Architect, HP
Swapna Yasarapu, Director, SSD Product Marketing, STEC/HGST
Wrap-Up and Adjourn
5:45 PM - 6:00 PM
Wrap-up and Adjourn
Wayne Adams, SNIA Chairman Emeritus