January 23, 2019
9:00 am – 2:00 pm
Hyatt Regency Santa Clara, Central Room
Hosted by

Sponsored by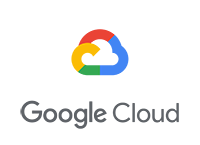 SNIA will hold a Persistent Memory (PM) Programming Hackathon on Wednesday January 23, 2019, the day before the January 24, 2019 Persistent Memory Summit. This will be a half-day program designed to help software developers understand the various tiers and modes of PM and what existing methods are available to access them.
Attendees will leave the Hackathon with a better understanding of how to use existing Application Programming Interfaces (APIs) to program Persistent Memory, as well as where further research and development might be of benefit.
Attendees will require a network accessible laptop installed with a SSH client of their choice. Access to remote virtual and physical systems and to the course materials (including source code) will be provided by SNIA.
A variety of mentors will be available to provide tutorials and help attendees develop sample code based on open-source PM found in the Linux Kernel, PMDK.io and other interfaces.
Learn more on the SNIA Solid State blog.
Space is limited, so register now for this complimentary event by completing the information below.  We would also appreciate you registering for the SNIA Annual Members Symposium (complimentary registration) for an accurate count for meals.