Persistent Memory Programming Hackathon

Stay tuned for the next SNIA Persistent Memory Programming Hackathon program event -  September 23-26, 2019  at the SNIA Storage Developer Conference at the Hyatt Regency Santa Clara.
On Monday and Tuesday, SNIA experts will mentor SDC attendees participating in "drop-in-anytime" Hackathon sessions that will run all day from 8:00 am to 5:30 pm in the Lawrence room.   Tutorials at 12:45 pm on Monday and 12:15 pm on Tuesday will enable participants to learn the basics of programming persistent memory, and the mentors will provide more advanced examples in exercises that will provide access to cloud-based persistent memory systems.  Attendees can continue to access the PM systems all week long.   
Hackathon participants only need a laptop with wireless access and some basic programming knowledge to begin learning.  Register for the Storage Developer Conference here.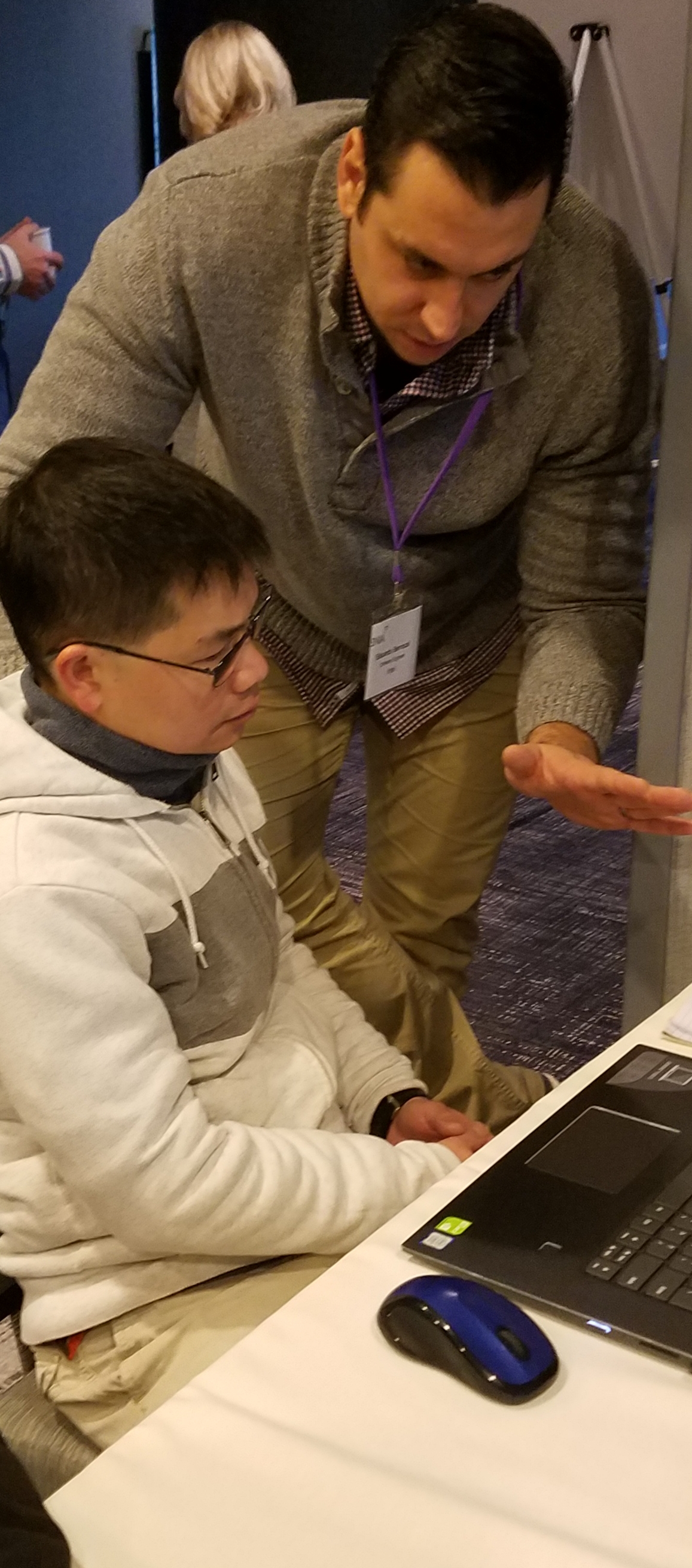 About the Hackathon Program
The PM Programming Hackathon Program is designed to help software developers understand the various tiers and modes of PM and what existing methods are available to access them.  Participants leave the Hackathon with a better understanding of how to use existing Application Programming Interfaces (APIs) to program Persistent Memory, as well as where further research and development might be of benefit. 
As a sponsor of the first PM Programming Hackathon, Google Cloud provided access to remote virtual and physical systems. Intel Corporation also is providing access to remote virtual and physical systems.  The course materials (tutorials and source code) are provided by SNIA and mentors helped attendees develop sample code based on open-source PM found in the Linux Kernel, PMDK.io and other interfaces.
SNIA Launches Persistent Memory Programming Contest – Invitation to Contribute Server Hardware
SNIA Persistent Memory and NVDIMM Special Interest Group is looking for four to six servers to be loaned to the SNIA Technology Center for use in the Persistent Memory Programming Contest.  The contest goal is to drive development of Persistent Memory-aware applications and use cases across a broad range of software developers.  Servers will be needed from April-November 2019 and can be returned once the contest is concluded. Contributors will be highlighted as contest sponsors, included in promotions at worldwide events, and featured in communications on the innovative solutions developed by contestants. Interested?  Contact the SIG at pmhackathon@snia.org
And, if you have a group of programmers interested in learning about persistent memory development, SNIA would consider coming to you with a Host a Hackathon. We can provide, or even train, mentors to get you started, and show you how to build your own cloud-based development environment.  You'll get an introduction to coding, and you'll be left with some great examples to build your own applications.
Learn More About the PM Hackathon Program
In 2019, SNIA has held  successful Hackathon events at the Persistent Memory Summit and at the Non-Volatile Memory Workshop at University of California San Diego, as well as the Global Data and Storage Summit in Xian, China.   Over 100 attendees have now participated .  SNIA is actively planning a continuing series of Hackathons in 2019, so bookmark this page for the latest information, sign up for the monthly SNIA Matters Newsletter, and learn more on the SNIA Solid State blog.
Questions?  Contact our team at PMhackathon@snia.org.