Welcome to SNIA India
Featured Video
AI Based Ethernet Storage Management
The proliferation of applications for storing their data has increased adoption of Ethernet Storages operating over iSCSI/iSER/NVMe protocol. Its critical for business to maximize their availability implying the need to consistently monitor the performance of these storages to improve their efficiency. But debugging performance problems for Ethernet storages has challenges.
Presented by Rishika Kedia and Dileep Dixith, IBM India
SNIA India Events
From multi-day conferences to symposia to webcasts, SNIA develops and participates in events across the industry and around the world.
Thursday, May 21 - Friday, May 22, 2020
Certification Programs
The SNIA Storage Networking Certification Program (SNCP) provides a strong foundation of vendor-neutral, systems-level credentials that integrate with and complement individual vendor certifications.
Learn more about the program and the benefits of becoming certified.
Resources
Training and Education Sources
Testing Information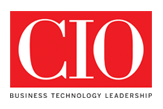 The SNIA certification program was recently ranked by CIO Magazine as a "Top 7 Storage Certification," stating that IT professionals who earn the certification "join an elite group of storage networking professionals at the top of their games."
SNIA at a Glance
Explore, discover, share, and meet other like-minded industry members. Get ahead, stay ahead, and create industry curves.

Industry leading organizations

Active contributing members

IT end users & storage pros worldwide